2016 Nov. 11th, Nanchang city, Jiangxi province, China
The third Frontier Forum of New Therapeutics Discovery & Development was held successfully in Nanchang city, Jiangxi province, China. This is a serial forum hosted and organized by ShangPharma. The themes this year:
Cross-border Collaboration & Incubation
Global Innovation on drug & therapy
Drug Discovery in CNS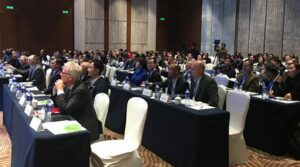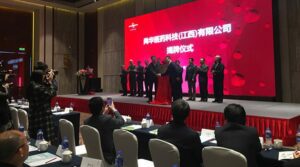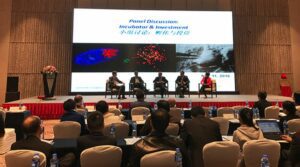 Following the successful footsteps of the first two Frontier Forums held in Shanghai and Chengdu, the forum this year provided a platform to connect cutting-edge drug discovery science leaders from biopharmaceutical research to drug development with international and domestic biotechnology investors. World famous scientists and experts presented and exchanged ideas during the two-day conference.
ShangPharma also unveiled its new branch in Jiangxi. This company is the first step in a long-term collaboration between the ShangPharma group, Nanchang University, Nanchang Hi-tech Park and the Nanchang government. This collaboration aims to 1) create a company that focuses on bio-drug research, antibody research and CNS research; 2) create a comprehensive, multi-function and state-of-the-art public platform for drug discovery and development; 3) create an incubator in the Nanchang Hi-tech Park for startup companies in life sciences.
Through this collaboration, ShangPharma is one step closer to the creating an ecosystem based on technological innovation that involves pharma and bio-tech companies, CROs, academic organizations, venture capitals and incubators.