ChemPartner's biologics CMC services are provided by ChemPartner Biologics (Shanghai) Co. Ltd., a wholly owned subsidiary of ChemPartner and established in July 2015.
ChemPartner provides biologics CMC development and GMP manufacturing to support overall IND and NDA application requirements and beyond for our clients. Our one-stop service covers stable cell line development, process development and GMP production from cell culture, purification, and aseptic filling and lyophilization at pilot-scale and commercial levels.
Our team is comprised of senior scientists, engineers, and leaders with extensive process development and GMP manufacturing experience from various fields of the biopharmaceutical industry. We serve customers all over the world and follow the highest quality standards of the FDA, NMPA, and ICH guidelines.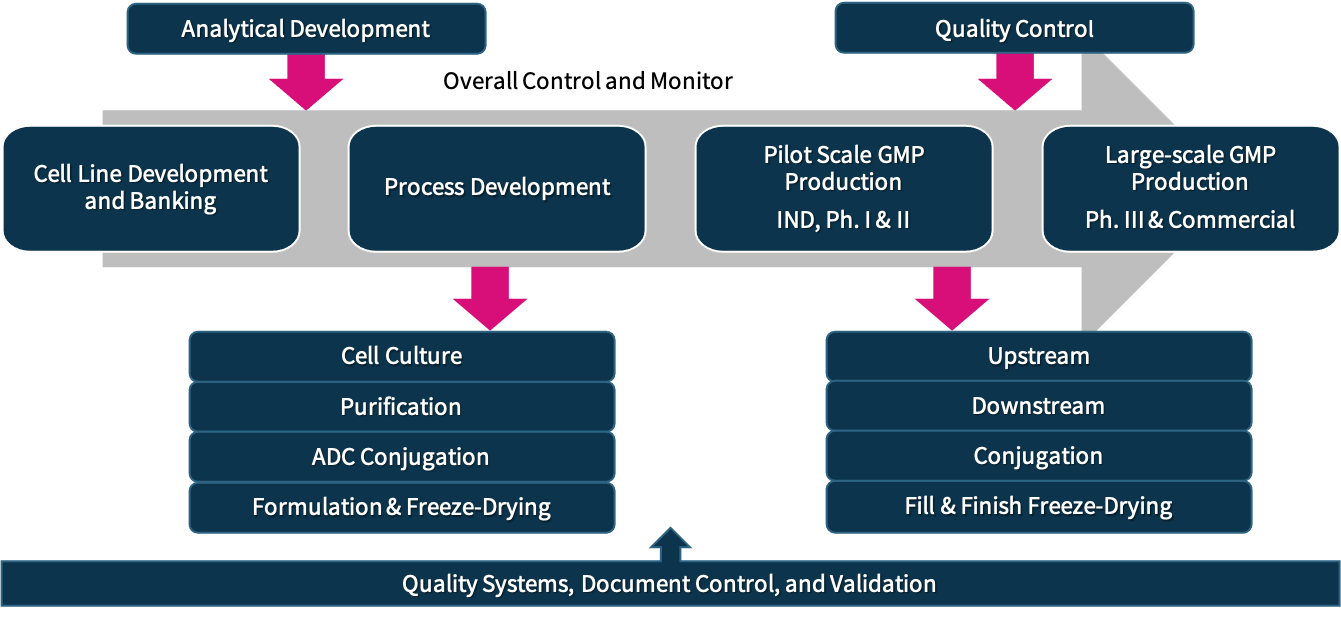 Our Services: