The combined small and large molecule Contract Development and Manufacturing Organization (CDMO) market was valued at $52.8 billion dollars in 2021 with annual growth rates of 6.5% and 8.6% (respectively) from 2022 to 2030. So, why are more and more biotech and pharmaceutical companies working with a CDMO, especially biologics CDMO companies, in both the clinical and commercial stages of manufacturing?
The pharma industry has been trending toward a great reliance on outsourcing over the last decade with increased R&D spending. Companies who want to develop and manufacture high-quality drugs or generic drugs quickly, and at a low cost, are enlisting the help of a CDMO.
Explore below some of the driving factors of this trend.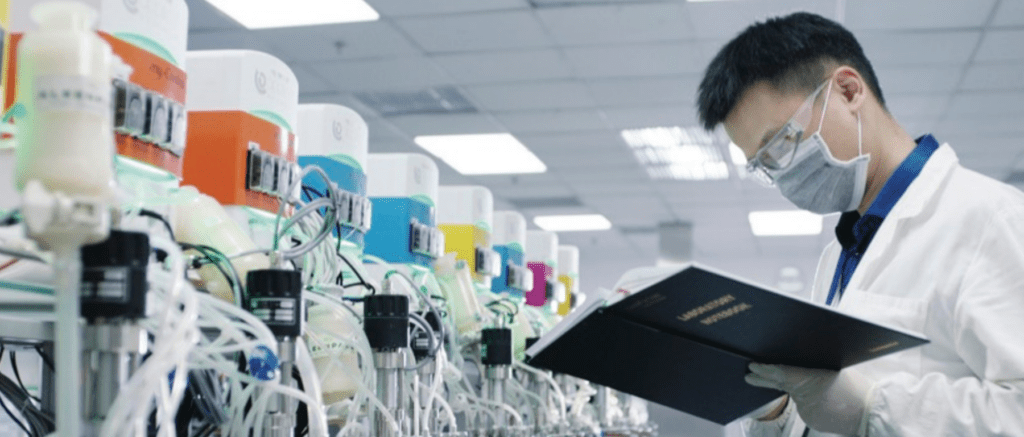 Benefits of Working with a CDMO
CMDOs provide services and support to pharmaceutical companies from drug discovery to manufacturing with comprehensive services in each phase of bringing a drug to market. And with the rising demand for large molecule biologics in the wake of COVID-19, with their complex manufacturing requirements and additional regulation scrutiny, more and more biopharmaceutical companies are recognizing the benefits of working with an experienced biologics CDMO.
Initial Cost and Risk Reduction
Bringing a new drug or product to market comes with huge risks for pharmaceutical companies. Often, companies need to invest in specialized infrastructure, equipment, and scientists upfront with no guarantee the drug will gain FDA approval. Working with a CDMO reduces this risk. CDMOs already have the wide array of specialized equipment, classified manufacturing space, and experienced scientific staff required to run complex drug manufacturing operations.
Scalability
Changes to production volume or the addition of new variances can be risky in terms of both time and money. An experienced CDMO will have the necessary space and equipment to increase production. They also have the ability to downsize when needed. This not only minimizes financial risk but also decreases the time it will take to bring products to market.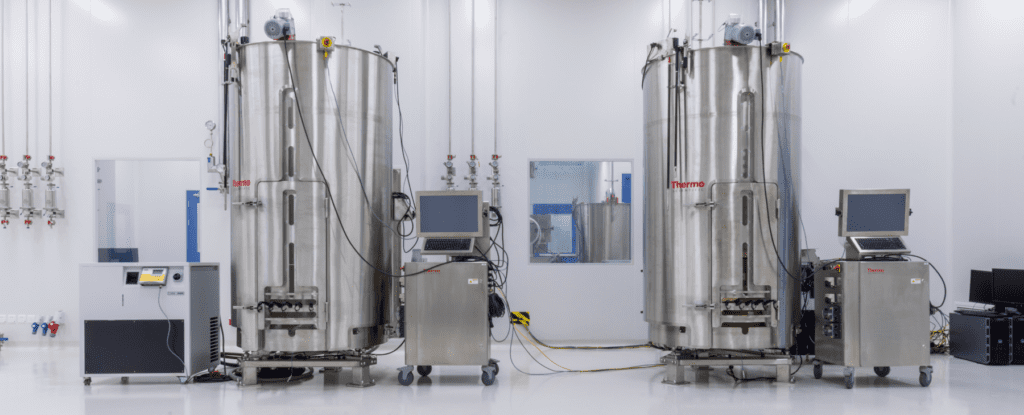 Experience/Expertise
While small and early-stage companies may be staffed with brilliant minds, they may not have a full arsenal of expertise from discovery through commercialization and especially scale-up. CDMOs invest in their staff and usually have high-level chemists, engineers, R&D professionals, and researchers as well as manufacturing staff. Without these resources, a company is likely to waste time and money repeating experimentation. Access to the right expertise speeds up timelines and improves overall product quality.
Regulatory Support
One of the biggest challenges for the biopharmaceutical industry is staying up to date with the constantly evolving regulations. The regulatory submission process is highly complex and time-consuming. It is also expensive if something goes wrong and needs resubmission. Having regulatory support can mean the difference between being first to market to own the market space and being late with a costly disadvantage.
---